Bolly Beauties in Lux ads
Lux has been associated with more than 100 Bollywood beauties for years now. Let's have a pleasurable look at few of them to feature in Lux ad and also the nostalgia-tinted look at the amazing women from Indian cinema history who stood by the beauty soap.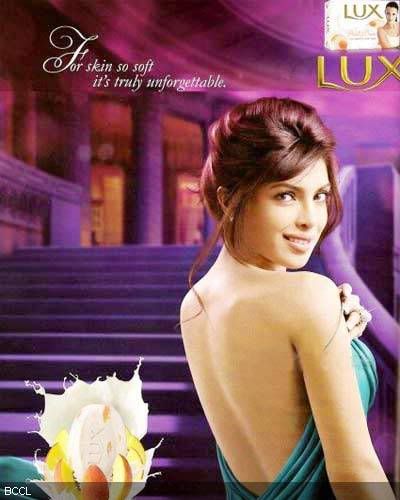 Her looks varies dramatically, from earthy, to simple to super glam. No wonder

Priyanka Chopra

is the good choice to showcase the diversity of the Lux woman.

It never came as a surprise to us that country's most beautiful woman endorses the most visible beauty brand. No one carried the Lux bandwagon with such a great elan as

Aishwarya

.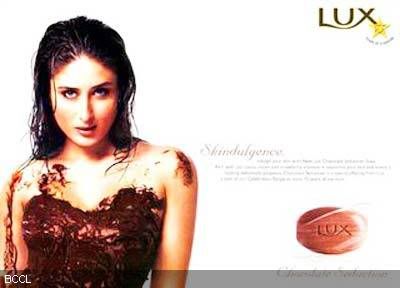 If her mother,

Babita

endorsed the soap in the 1960s and sister, Karisma in 1990s, it's obvious for Kareena to carry on with the Lux legacy now. But there is a slight difference. It's chocolate that tempts Bebo.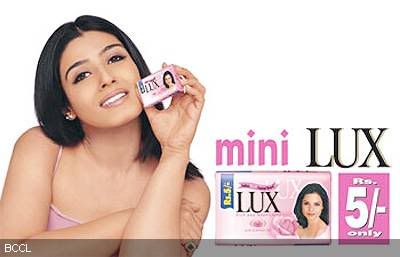 How could 'Lux' had missed on Bollywood's mast-mast beauty?

Raveena Tandon

builds the 'Lux' brand equity with her hot and appealing face.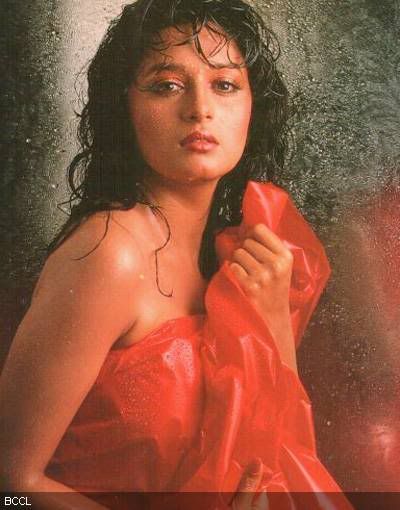 Diva Madhuri

has surely been our Lux idol for ages. Lux has done the trick and guaranteed it's sale by featuring the hottest babe of the Bollywood. And why not she is the beauty gals can always look up to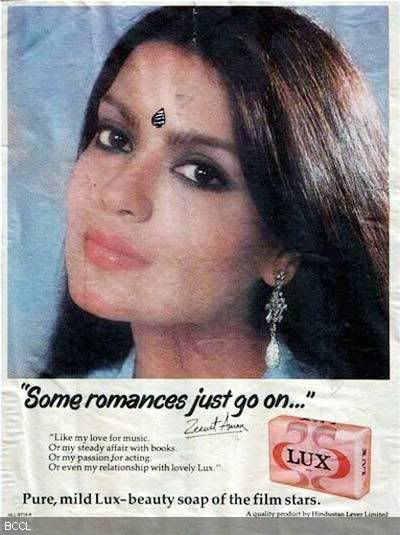 Trip down the memory lane. Yestertyear actress and an oomph girl,

Zeenat Aman

was one of the most defined beauties for the Lux advertisement. She joined the Lux brigade in the 1970s.

Parveen Babi

has been one of those rare stunners in her time. Having an enduring beauty she parallells the everlasting image of Lux.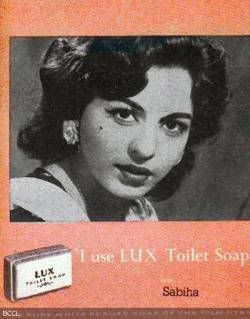 Actress

Sabiha Khanu

m modeled for 'Lux' ad in 1957. She made her presence felt as a most glamorous girl in that era.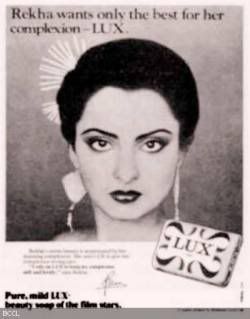 Rekha

's looks embody sophistication, class, appeal and grace. She has all ideal qualities, of the modern Indian woman Lux stood for

Bollywood was under-going change of colours in 1960's and so did 'Lux' with it's four rainbow range featuring

Wahida Rehman

. So Lux and Bollywood has always matched steps it seems.

She is the Lux inspiring beauty for the Bollywood babes.

Saira Banu

once narrated her stint with Lux saying, "I only liked the colour white so the brand changed the colour within months to accommodate my taste and that's how I did my first advertisement."


With this 1929 ad,

Leela Chitnis

became the first Indian actress to appear in any advertisement. She came off dramatically natural in her 'Lux' ad.